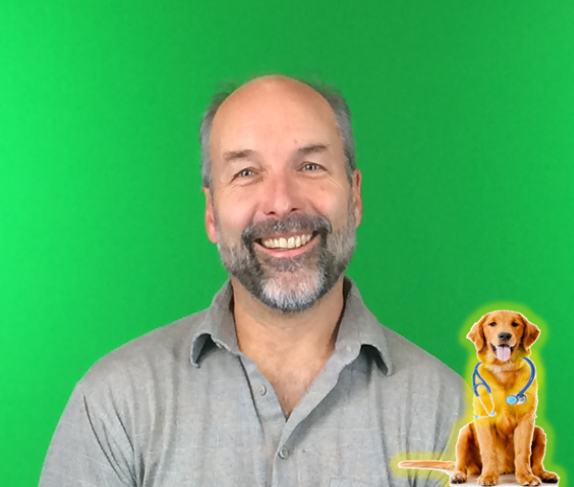 Dr. Dan's Biology course and lab is a perfect introduction to the miraculous science of life. But beyond that, this class helps your student "learn how to learn" and remember all those many facts that sometimes feel overwhelming. That's why some kids also call this class "Silly Sayings by Dr. Dan"! But boy, do they remember all the stuff later on!
Whether your student loves, hates, or simply tolerates biology, this class will open up a fun new way to approach the subject. Students benefit from Dr. Dan's many years of veterinary practice and teaching experience. Your student will be amazed at the unexpected true-to-life stories and even silly sayings that Dr. Dan comes up with to make biology fun and rewarding.
Although we do recommend a text-book, we are not limited by one. Dr. Dan draws on many different sources such as additional texts and articles, diagrams, illustrations, stories, media reports, current events, basically anything that can add excitement to the material. It's a tremendous learning experience that can't be duplicated in just working through a text book alone.
  * 1. TEXT  Exploring Creation with Biology, 2nd edition, Jay L. Wile, Apologia Press. Text contains 16 preparatory reading sections, usually spans 1 school year of 2 semesters – All of which are covered in Dr. Dan's Online Biology semesters 1 and 2!  
** 2. TEST AND SOLUTIONS BOOKLET Most students       will want to also obtain this booklet to go along with Dr. Dan's online quizzing. ISBN-13: 978-1932012552
Remember that love, hate or simply tolerate science feeling? This course helps students "hit the home run" on college entrance exams as well because it is self paced – choose your content/depth – your timing – your testing needs!
Dr. Dan's Biology is also an AP-like (advanced placement) course and can lay the groundwork for students who want to use the College Level Examination Program to "CLEP" out of college courses and get a jump on their higher level educational career.
Prerequisites: General and Physical Science with Dr. Dan.  Or, if you feel that your student has the equivalent learning from another program, enter your application TODAY for Dr. Dan's Biology!
Great adventures in the biological world await you! 
Still want to know more?
What's inside? See Dr. Dan's Biology Course Content video below!
| | |
| --- | --- |
| Credit hours available |   1 (when sem 1 & 2 taken) |
| Term of class & lab |   32 Wks (when sem 1 & 2 taken) |
| Length of each class & lab |   +/- 3 Hrs/wk |
| Frequency of each class |   At your convienence! |
| Lab videos included? |   Yes ! |
| Typical grade level |   10th/11th/12th & post 12th |
|   |   |